Gluten Free Sourdough Starter: How to Activate it
If you have received some Gluten Free Sourdough Starter, it most likely came to you dehydrated. You probably want to get baking with it as soon as possible, so I am here to help you do just that. Let me be the first to welcome you to the world of Gluten-Free Sourdough!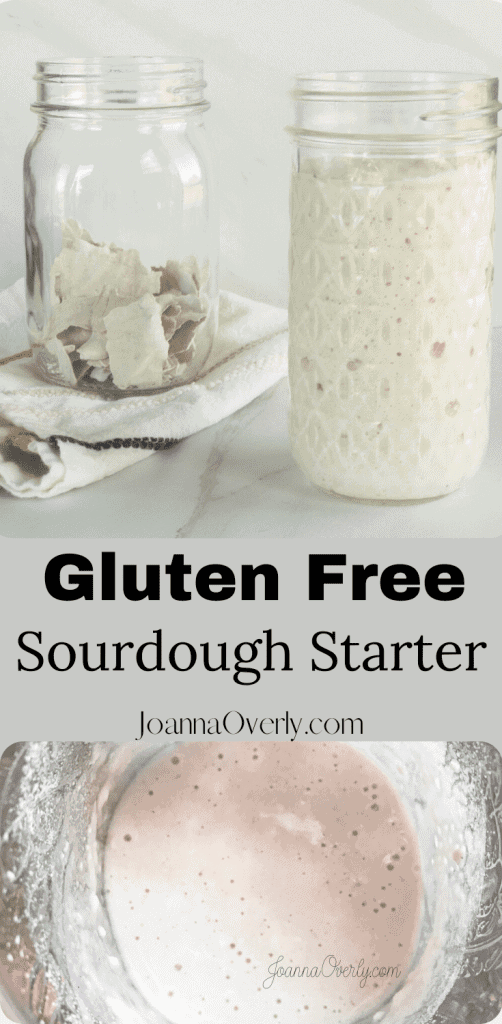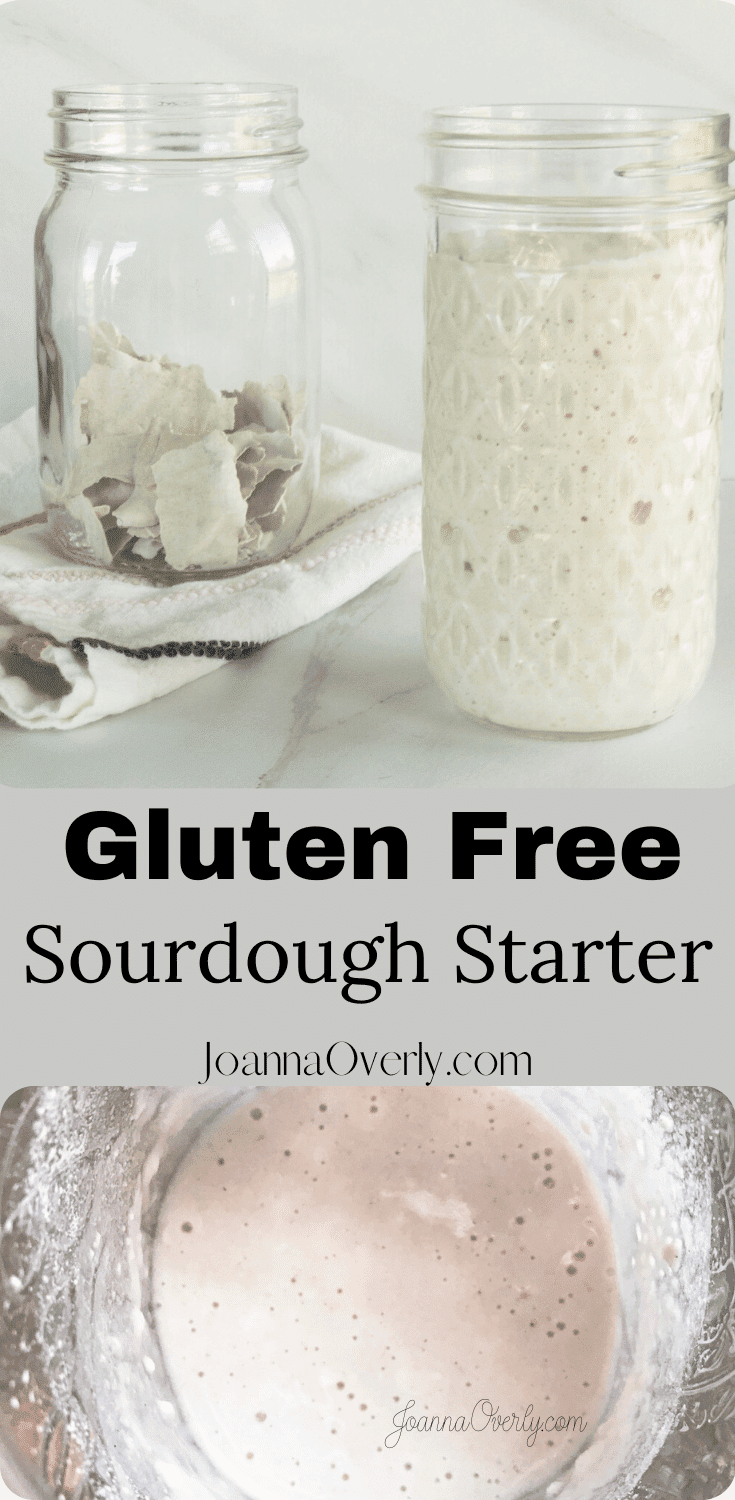 Step by Step Instructions to Bring your Gluten Free Sourdough Starter to Life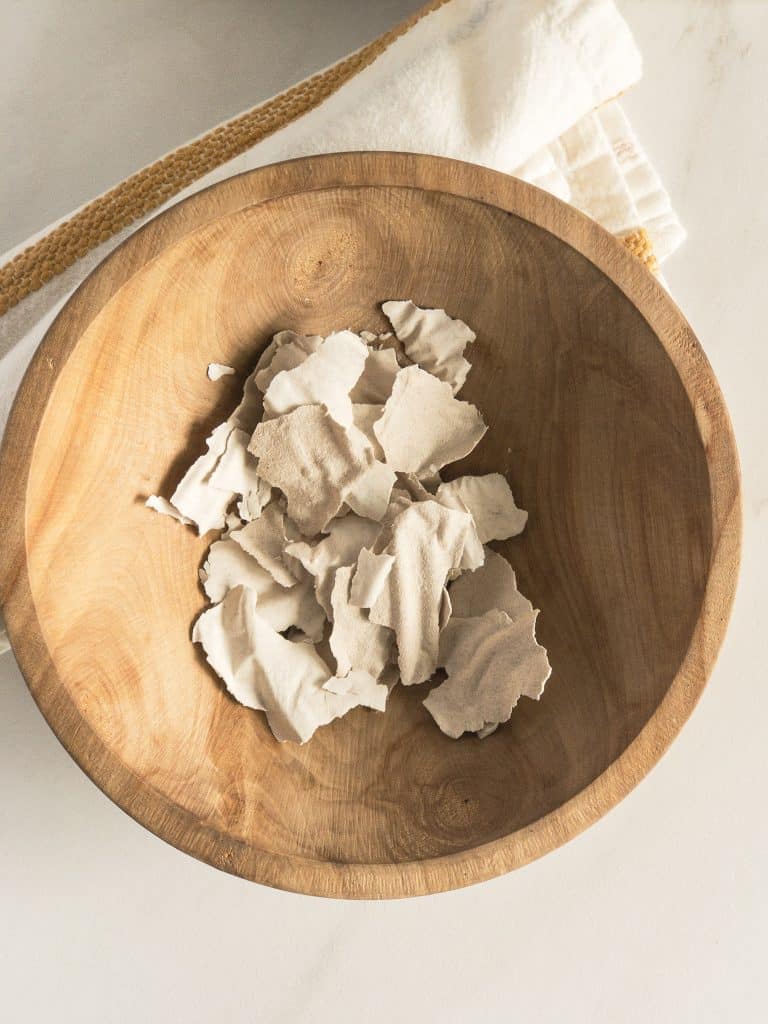 Once you have received your dehydrated GF sourdough starter in the mail, take the flakes out of the packaging and add them to a pint-size mason jar. Add 2 ounces of purified water. (See tips at bottom of post)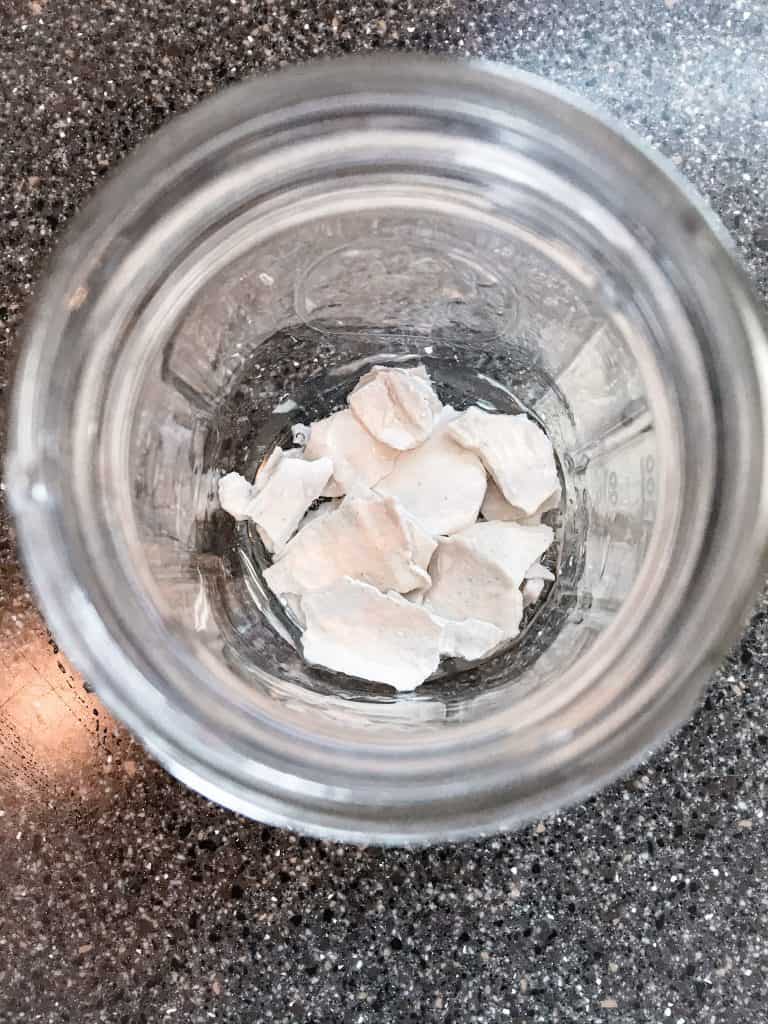 2. Give it a stir. This will take some time for it to fully rehydrate, so don't expect it to be a paste after one stir. Continue to let it sit, and stir every time you walk by. It will start to get softer and more liquid with time.
Cover it with a small cloth or paper towel, secured with a rubber band. This keeps it clean but also lets it breath.
3. Once it has come to a paste-like texture, add 1 tablespoon of GF flour and stir it to combine. Congratulations! You just feed your new pet. Give her a name, and yes she is a woman because she is the mother of all the starter to come.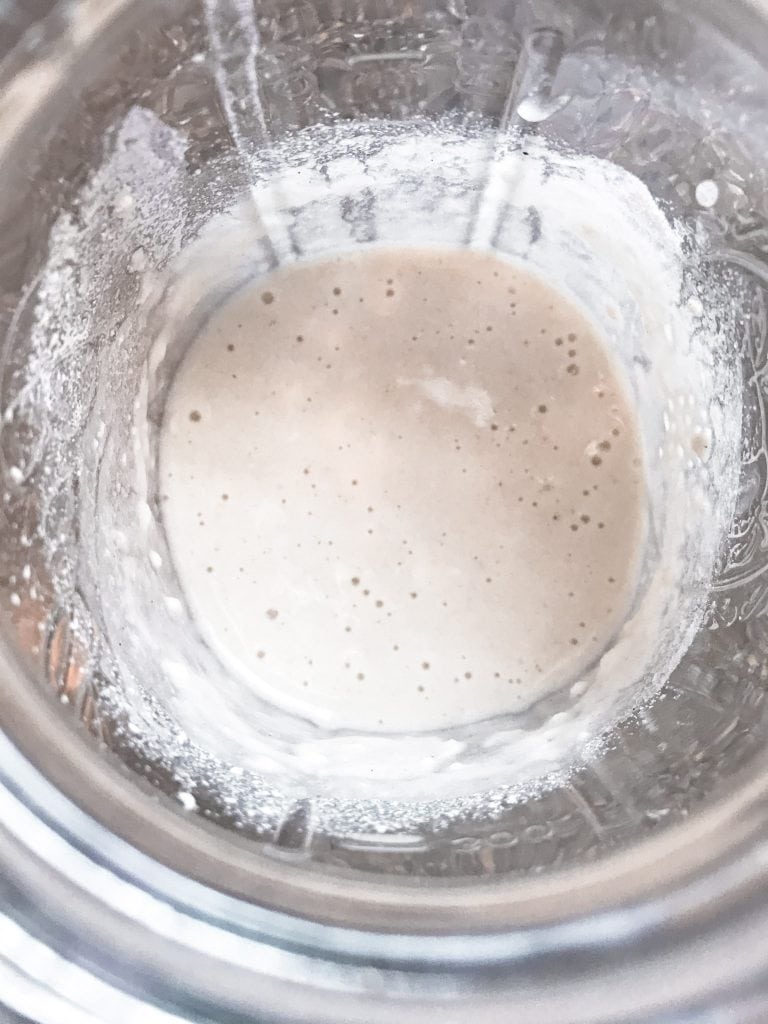 4. Wait about 24 hours. If your house is cold, it may take a bit longer to fully awaken, to get bubbly. If your house is warm, it may happen faster.
5. Once those 24 hours have passed, feed it again with another 1 tablespoon gf flour and 1 tablespoon of purified water. You should start seeing more activity and bubbles soon, showing that it is happy.
6. 12 hours later, feed it again. 1 tablespoon GF flour, 1 tablespoon purified water, and stir. Transfer it to a new clean mason jar to deter mold from joining the party. We only want good microbes here.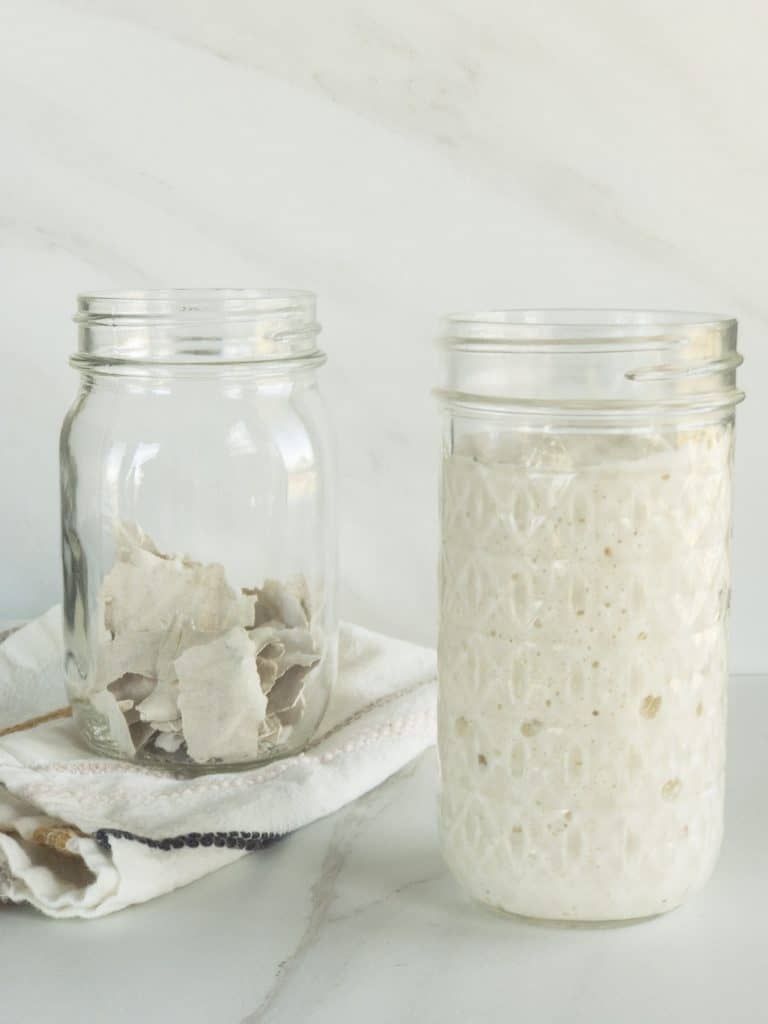 That should do it!
Please note that this post contains affiliate links and I may possibly earn a commission on qualifying purchases at no extra cost to you. I am an Amazon associate and I make a commission on qualified purchases
You now have an active, happy gluten-free sourdough starter! You will now continue feeding her daily. Use the 1:1:1 ratio guide till you get to know her better. For example, if you now have 1 cup of starter, feed it 1 cup of GF flour and 1 cup of purified water. (A kitchen scale is highly suggested for this part of the process but also for making GF Sourdough Bread.) Now, this will lead you to understand the power of compound interest. The next day, if you haven't baked anything yet, you will need to feed it around 2 1/2 cups of GF flour and water, leading the following day to be more and more.
This is why people have recipes for sourdough starter discard. You don't really want to be throwing food away, but removing some helps you not have so much to feed daily. I have made muffins, waffles, and crackers, but my favorite uses for the extra starter is pizza crust and sourdough skillet. Getting the GF version of those up on the blog will be happening soon.
Now once you get to know her more, you will find that GF Sourdough Starters do not need to be feed like typical sourdough with the 1:1:1 ratio. It is a bit more forgiving and as long as you give it some daily love, she will be just fine. Be looking for signs of activity like bubbles and growth.
Once it is well established if you prefer you can keep her in the fridge. Doing this helps to slow down the fermentation process. So you can feed it just once a week. Then you only need to pull it out a day or two before you plan on baking. Feed it the day you bring it out to the counter and continue as normal.
You will soon be on your way to baking and cooking up delicious creations.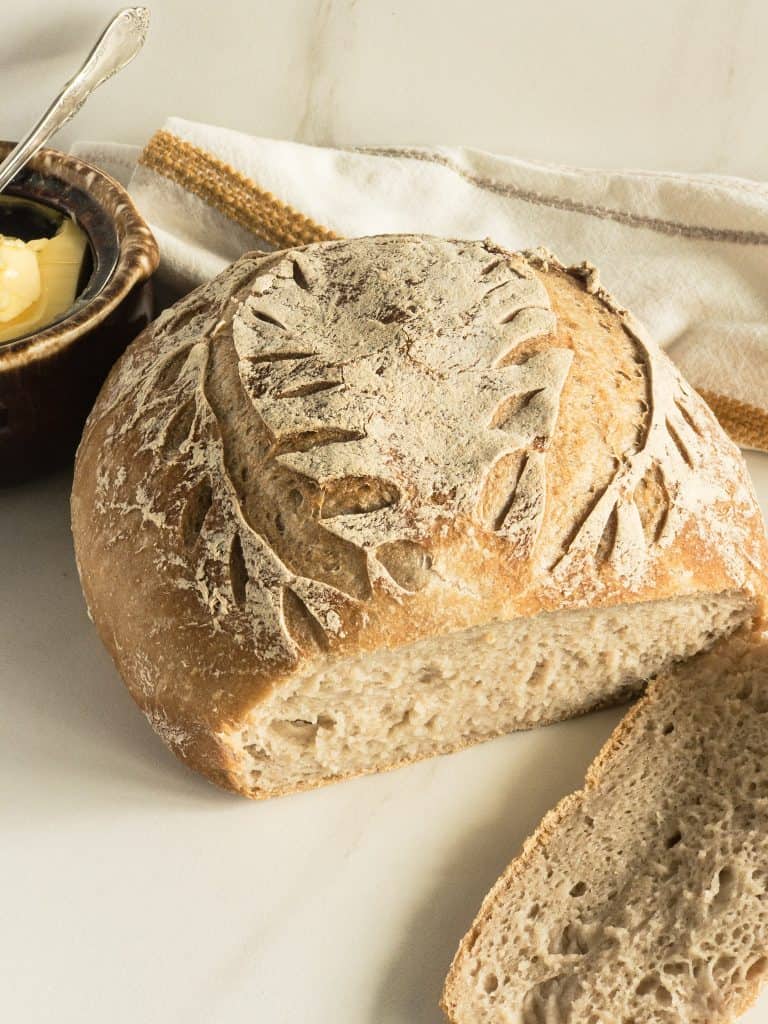 Tips for Gluten-Free Sourdough Baking
Only use purified water. I am on city water that has chlorine added, so we have a Berkey water filtration system. Before we had that though, I would buy gallons of purified water at the grocery store. Chlorine kills microbes.
(Another reason to not drink it with out filtering it. If you are curious as to what I do to help my families gut health, click here)
Gluten-Free Flour: I use the King Arthur Measure for Measure Gluten-Free Flour mix. I have found it to be the best for price and gives good results with my GF Sourdough Bread recipe.